Year round
All time Okanagan favourites, anytime.
Seasonals
Flavours crafted for and inspired by the unique charm of the Okanagan. These beers change as quickly as the seasons and are only available for a limited time.
Limited Releases
You can only get your hands on these limited edition brews on two occasions; every now and then. Connect with us to find out more about upcoming special releases.
Mix Packs
Your next adventure starts with four specially selected brews. Discover new flavours that will become favourites.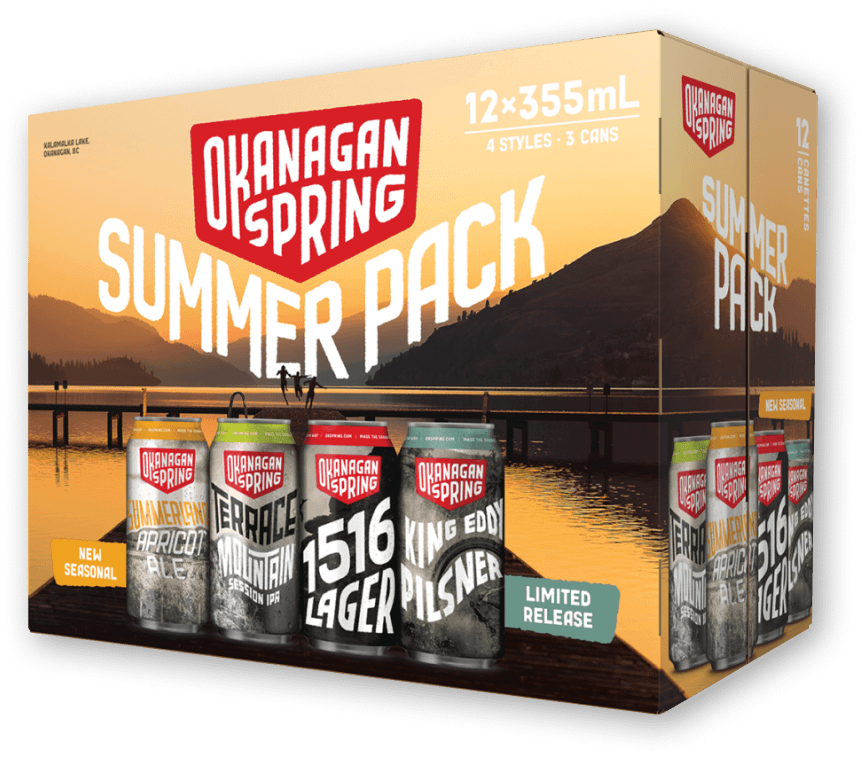 Available
Spring & Summer
Summer Mix Pack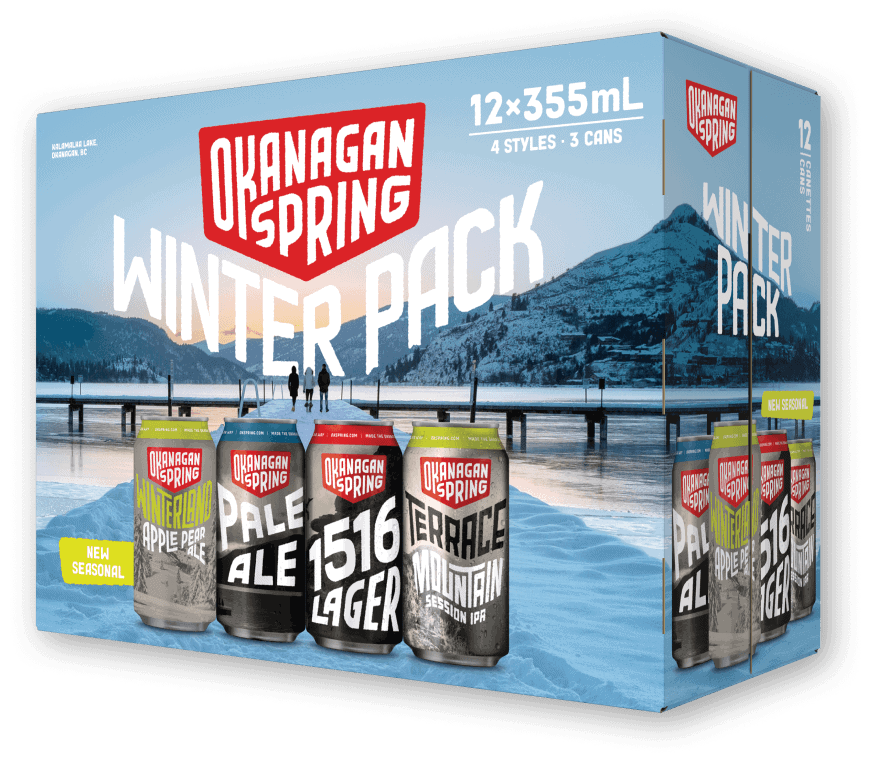 Available
Fall & Winter
Winter MIx Pack