Tastes Good.
Does Good.
Our easy-drinking tropical IPA is named after Terrace Mountain, an area of natural beauty once devastated by wildfire. Partial proceeds aid wildfire prevention and relief in BC. Show me the details.
CHEcK OUT the video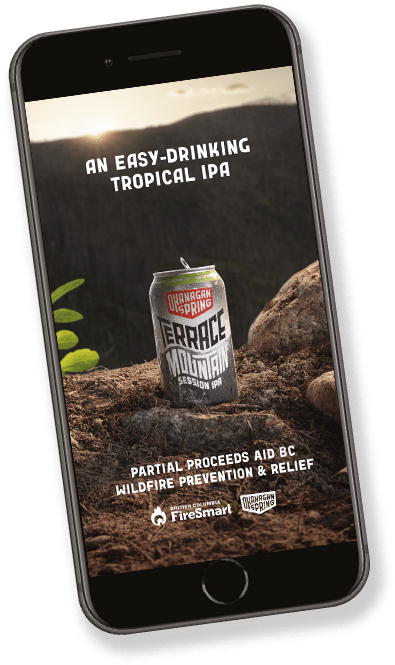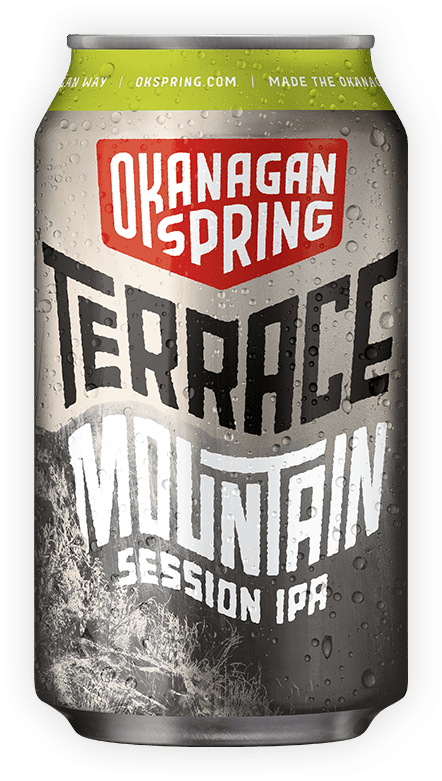 All the taste of the Okanagan.
(And then some.)
scenic route mixer
For those who enjoy the road less traveled, this mixer features our favourite year-round Okanagan brews. *Available year round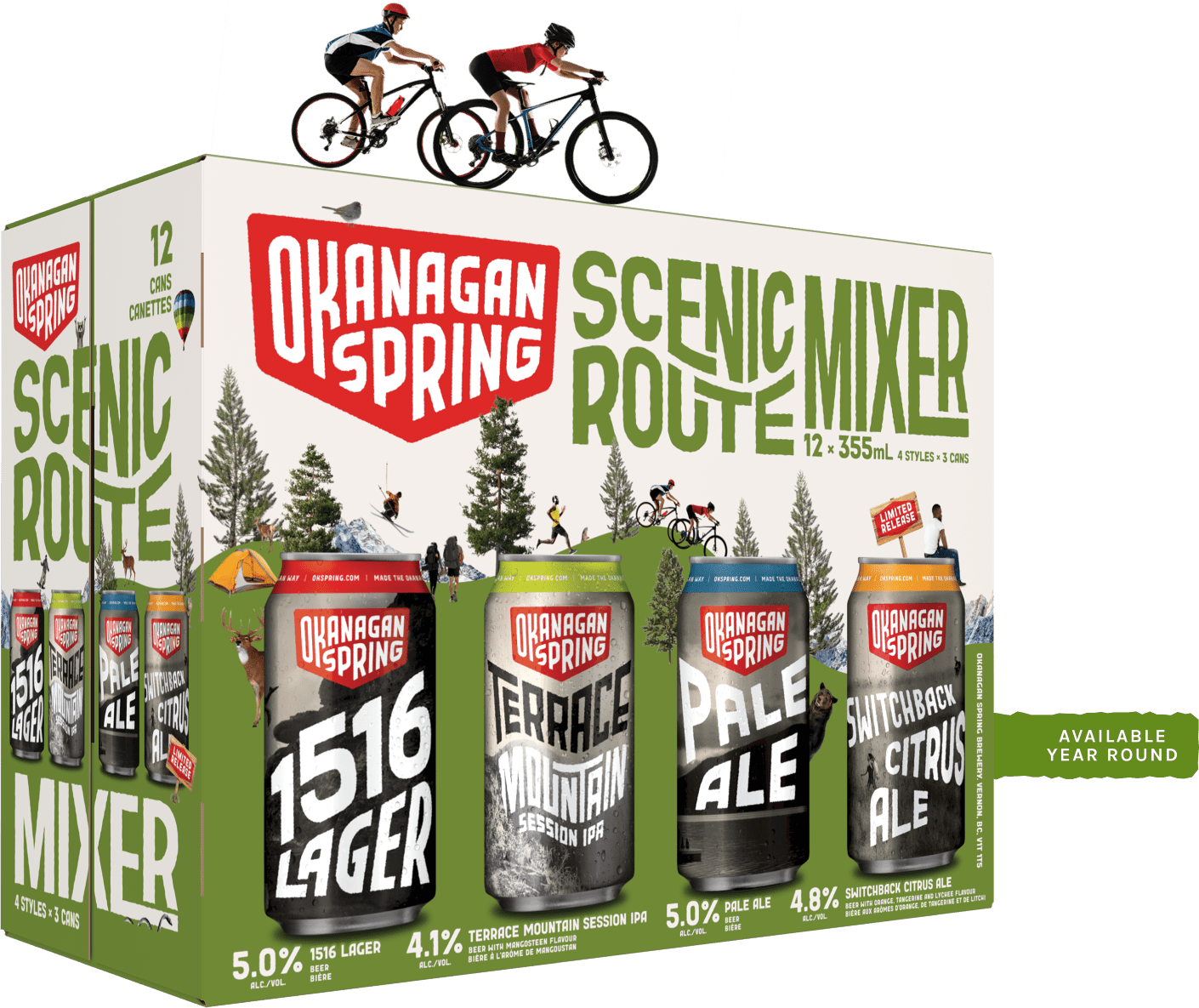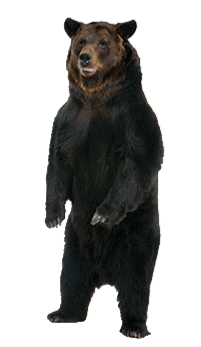 Filter Beer,
Not Photos.
Follow us for
the latest beers,
contests,
and #OKtimes